Engages,
Caoife Power, Bus Radio
OUT OF BOUNDS
Dates: Last Saturday of Each Month, 12pm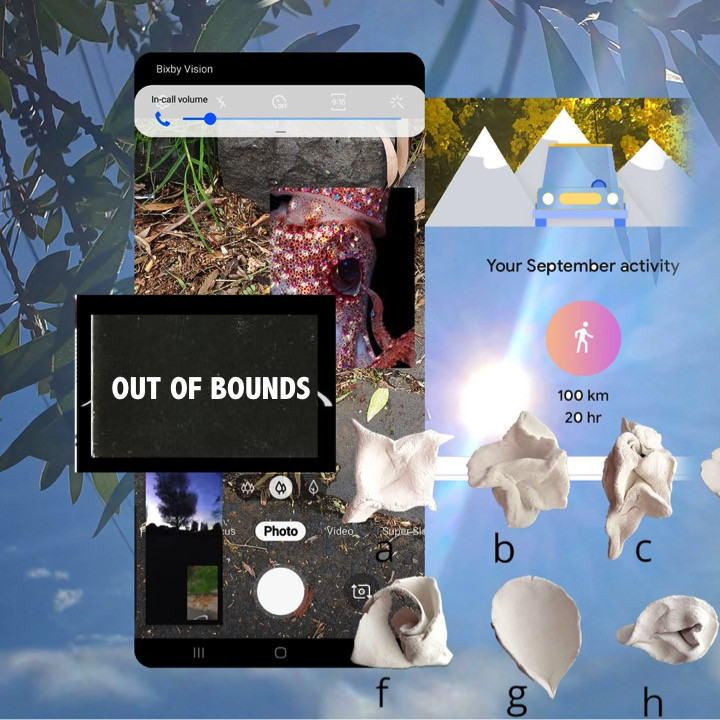 OUT OF BOUNDS is a series of performances and conversations with Australian artists that navigates the intricacies of their art practice, the way they have adapted to the world in isolation and their reflections on the emerging art world right now.
Conducted by artist Caoife Power this project reaches for a space that allows for unbound conversation while asking- Without the confines of the white walled institutions where should we be looking? Where can we reach for? What rules can we break? And who gets to tell us what's right?
Out of Bounds final episode is airing on Saturday 5 December and will feature artists Renee Codgrave and Corrina Berndt.
Listen live via the On-air button in the lower right hand of our webpage!
For this Final Episode of OUT OF BOUNDS I have been chatting with Melbourne based artists Renee Cosgrave and Corinna Berndt. We talk about going to art shows again, experiences of distance, growth, success and our community as necessary support to enact change for the future.
Episode 1: Manisha Anjali and Katie Paine.



Episode 2: Tai Snaith and Kieran Butler



Episode 3: Chloe Hazelwood and Jade Muratore



Episode 4: Audrey Pfister and Jesse Rye



Episode 5: June Miskell and Anita Cummins



Episode 6: Renee Cosgrave and Corrina Berndt


Image and Text References:


Corinna Berndt, 'A new kind of utopia', 2019


Renee Cosgrave, 'Te Whakamenenga Hepi Te Huia' (Image of my Great Grandmother), 2020


Reading: 'The Matriarch' by Witi Ihimaera