Engages,
Kiron Robinson and Debris Facility
Departed Acts at Gertrude Contemporary
Dates: Saturday 16 June 2pm - 3.30pm, Gertrude Contemporary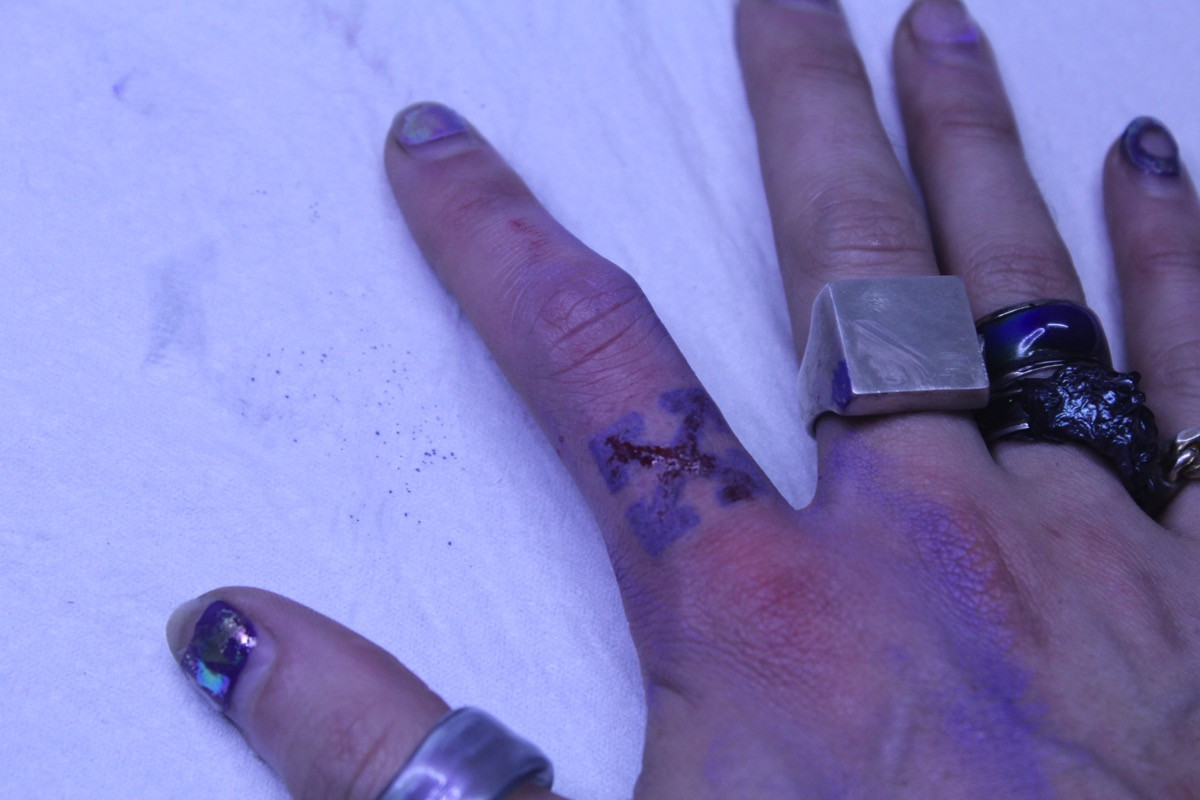 Library:
"Departed Acts at Gertrude Contemporary"
Kiron Robinson and Debris Facility
16.08.18 2pm - 3.30pm


The third in a series of events taking place throughout 2018, 'Departed Acts' at Gertrude Contemporary will feature Kiron Robinson and Debris Facility.
When: Saturday 16 June 2pm - 3.30pm
Where: Gertrude Contemporary, 21-31 High St, Preston.
Departed Acts is a performance-lecture series presented in collaboration between Gertrude Contemporary and Bus Projects that invites Victorian artists, writers and curators to recall the experience of a pivotal exhibition or artwork that has influenced their practice. Departed Acts embraces poetic, emotional, contentious, and contradictory readings as important components in mnemonic thought processes. It is conducted with varying degrees of visual accompaniment, and with a critical playfulness towards the lecture format.
Rather than focussing on objective testimony, Departed Acts embraces the tangential nature of recollection, allowing for the factual and fictitious to intertwine. Intended as an open-ended, train-of-thought exercise, Departed Acts allows space for a personal, freely associative discourse, intending to provide a deeper and more intimate understanding of the creative process.
Kiron Robinson is a Melbourne based artist. Utilizing a range of material strategies including neon, video, photography and installation his work investigates the idea of doubt, faith and failure as constructive devices. He believes in working in groups as long as you know who is in charge, repeating yourself again and again and again and has a passing interest in scout halls.
Since 2003 Robinson has exhibited his work widely both nationally and internationally. He has held recent solo exhibitions at Sarah Scout Presents and the Centre for Contemporary Photography. In 2017 he received a public commission for his work You, Me, They, We from the City of Yarra. Hi Work is held in a number of public and private collections.
Robinson has partaken in a number of residencies including the inbound residency program through Apexart, New York, and from 2005 – 2007 Robinson was a Gertrude Contemporary studio resident.
The Debris Facility is a conglomerate entity which generally inhabits the one human human body, but whose boundaries and operations are leaky and evaporative. Since a corporate take over of a singular artists practice, The Facility has opened up operations into site based installation, image processes, performance lectures, costuming, speculative make up, jewellery and other wearables. Through shifting modes of commodity status of materials, energy and systems, the Facility seeks to highlight entropic forces within systems as means of critical engagement.